All Blacks find time for smaller players
The might be preparing for the big game, but the All Blacks still found time to play alongside some of their younger fans.
Rugby players from six Dunedin primary schools were joined by six considerably older players from the slightly better-known New Zealand team at the Edgar Centre yesterday for a fun Rippa Rugby tournament.
The pupils from Liberton Christian School, Milton School, Waikouaiti School, North East Valley Normal School, Grant's Braes School and Sawyers Bay School were joined by All Blacks George Bower, Ethan Blackadder, Asafo Aumua, George Bridge, David Havili and Tupou Vaa'i for some fun and a few tips, before signing posters and taking photos with the children.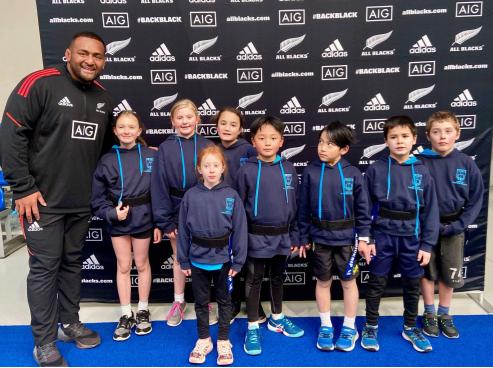 Source: Otago Daily Times – See full article